Are you one of the millions of American homeowners who are interested in taking on a home renovation project this year? After spending so much time at home in 2020, it's understandable that many of us are ready to refresh and upgrade our living spaces in 2021. But not all home renovations are created equal. If you want to actually add value to your home, then these are five projects that will provide a return on your investment.
Finish the basement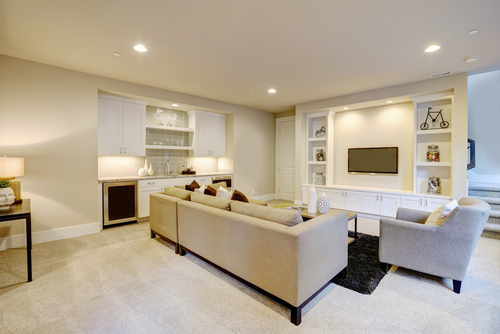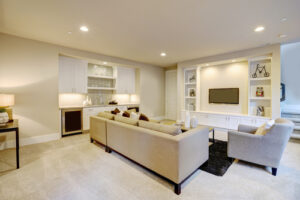 We're all looking for extra square footage these days and an easy place to find it is in a basement. If your home has an unfinished basement, then turning it into usable living space is an excellent idea. This can be a big project that would include installing drywall and flooring, but the benefits can certainly outweigh your initial investment. Finished basements are perfect for creating home offices, spaces for at-home learning, or even hang-out spots so family members can have more places to relax.
Build an addition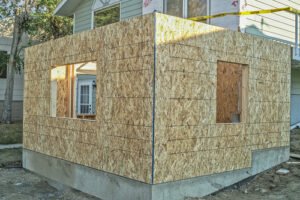 Another way to increase your living area is to build an addition to your home. Adding to your square footage will certainly increase the value of your home. Plus it adds extra space that can be used in a multitude of ways. An addition can function as an extra bedroom, a home office, or a family room. You can maximize your investment by using quality materials that match the design and details of your home. Size matters, and adding extra living space is a huge plus.
Upgrade your outdoor space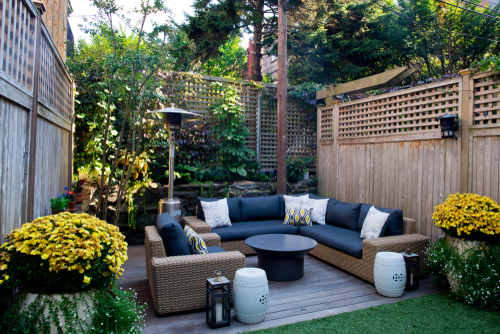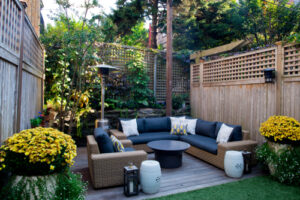 In 2020, having an outdoor space where you could relax was a great way to get through all those days spent at home. Outdoor living spaces will continue to be popular with home buyers and homeowners. Making upgrades to your outdoor space will add more livable square footage and boost the value of your home. Upgrades you might consider include building a deck or patio, constructing a screened-in porch, adding an outdoor kitchen, and refreshing your landscaping and outdoor lighting.
Update the kitchen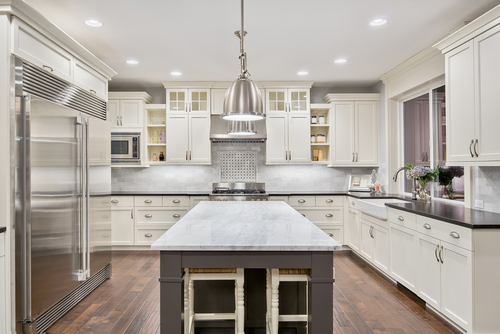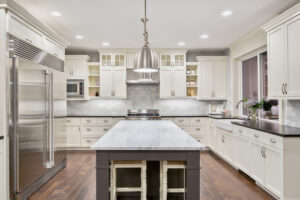 Our kitchens have always been the heart of our homes, and that's been even truer this past year. We spend so much time in the kitchen! It's not only a place to prepare food, but it's a gathering area that can also be used as a temporary home office, a homework space, and simply a place to relax and talk. Remodeling a kitchen can be pricey, so be choosy when it comes to the renovations you make. You can go full-out with a total redo, updating the floor plan and installing new cabinets and appliances. Or you can make simpler, less expensive upgrades like painting, installing new light fixtures, and swapping door pulls and doorknobs for more modern ones.
Make your home more accessible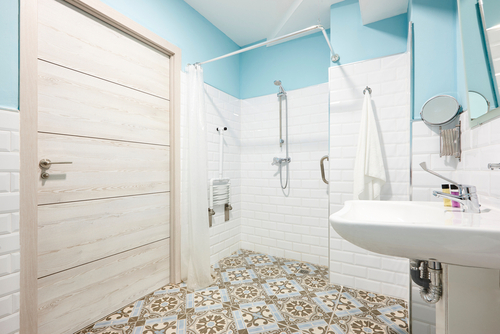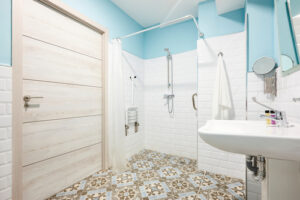 More and more people want to age in place, and multigenerational households are becoming more common. For this reason, making your home more accessible can add value to your home now and down the line. You can make your home more accessible by creating a flat entrance, widening doorways, and changing your main floor bathtub to a walk-in shower.
Contact Keller New York today
Are you ready to buy or sell your New York home? Then contact the Keller New York Bronx office at 718-697-6800 or the Eastchester – Scarsdale office at 914-713-3270 today! Our team of experts is standing by to answer all your questions and help you through every step of the real estate process.