The Bronx
KW Commercial Closes 10-Year Lease For OWL Early Intervention Program, LLC
Bronx, NY (November 11, 2021) – KW Commercial has successfully closed a 7,850 square foot, 10-year leasing transaction for the ground floor community facility space located at 1016 Washington Avenue Bronx, NY. The location will be an expansion of OWL Early Intervention Program, LLC, based in Brooklyn, NY.
KW Commercial's Paul Moulins represented OWL Early Intervention and KZA Realty's, Kathy Zamechansky, represented the property owner. The lease will commence on February 1, 2022. "It was a pleasure to represent and work alongside OWL Early Intervention, the owners, Rick and Gina, took great care in site selection and their attention to detail in the construction of the space reflects the care and devotion they have for meeting and exceeding the needs of the children", says KW Commercial's Managing Director Paul Moulins.
"Our early intervention program is unique and it is extremely successful with the children we care for. However, because of the success of the children, our center in Brooklyn always has a waiting list to become part of the OWL program.
We realized that in order to help more children and families, we needed to expand. We are very excited to finalize this deal to call the Bronx another home that will allow us to help more children and their families achieve their full potential," says CEO of OWL Early Intervention Program, LLC Gina Levy "We are thrilled to have OWL Early Invention as the newest lessee at 1016 Washington Ave.
They offer valuable services that will have a positive impact on both the children and families who live in the area – and we couldn't be more excited for them to join the Morrisania community," says KZA Realty's President Kathy Zamechansky.
OWL Early Intervention Program, LLC is a multi-disciplinary therapy-based facility that focuses on helping children under the age of three years, who have been diagnosed with developmental delays or disabilities. Their services provide families with programs that are tailored to the unique needs of children, so they can have the opportunity to rise to their full potential. Their mission is to ensure children and their families have access to the right framework for emotional, behavioral, and educational growth.
KW Commercial (www.kwcommercialnewyork.com) is the commercial real estate component of Keller Williams Realty Group, the highest-grossing real estate company in the United States. With offices in Scarsdale, NY and the Bronx, the KW Commercial Division, led by Managing Director Paul Moulins, combines over 60 years of expertise in Commercial Real Estate and is committed to providing owners, tenants, investors, and developers with exceptional service and opportunities.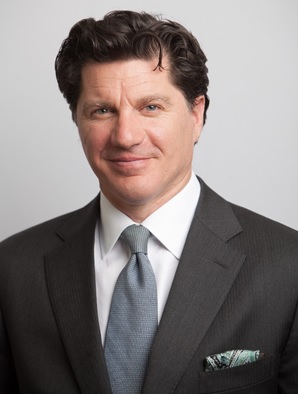 Paul can be reached at 914-902-8700 or emailed at: [email protected]