We know how important outdoor space has become to homebuyers in New York. That's why we've rounded up some of our best listings with amazing outdoor spaces! Even better — these homes are all very affordable!
Multiple outdoor spaces to enjoy the weather in Castle Hill
The single-family home at 2099 Cicero Avenue in the Bronx features not one, not two, but three outdoor spaces to enjoy. A closed-in patio on the side of the home leads to a spacious gated outdoor patio. In addition, the second floor leads to another large terrace. This home has loads of potential and plenty of places to spread out and enjoy a fresh breeze or two. Listed for $589,000.
Wooded views in Greenburgh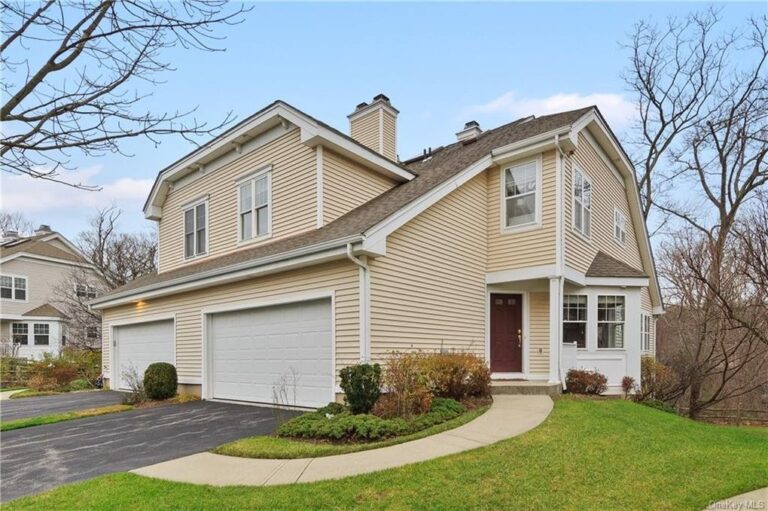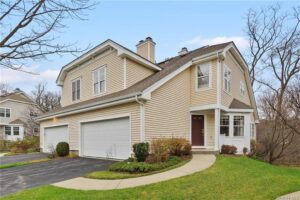 Is there anything else like a close-up view of the woods to soothe the soul? We don't think so! Gaze upon the trees from your huge private deck at 123 Winding Ridge Unit 123 in Greenburgh. There is plenty of space here to spread out, relax, and enjoy nature. Plus the community offers a pool, tennis court, and playground. Listed for $728,000.
Walk-out basement with huge backyard in Wakefield
3610 Holland Avenue proves that you can have it all — a home in the city and a big outdoor space to enjoy! This six-bedroom brick home features a walk-out basement with a big backyard that's ready for your creativity. You can also stargaze from the rooftop — your choice! Listed for $590,000.
Beautiful patio with room for a pool in Throgs Neck
The renovated Throgs Neck home at 273 Huntington Avenue makes excellent use of every available outdoor space! Step outside onto your relaxing patio with shaded seating and a fire pit. The backyard beyond has space for a pool if you want a private place to cool off during a hot New York summer day. Listed for $599,000.
Your very own white picket fence in Eastchester
The charming New England colonial-style home at 101 Wilmot Road in Eastchester is the perfect place for outdoor entertaining. The manicured front yard is enclosed with a picturesque white picket fence, while the backyard patio is big enough for a crowd. Add to that parking for 5-6 cars in the driveway, and you've got the best outdoor party pad in town! Listed for $699,000.
Private deck in waterfront community in Throgs Neck
Aquatic lovers need to see 530 Ellsworth Avenue Unit D1 in Throgs Neck! This waterfront condo features a private deck that leads to an open community space with a gazebo and picnic area. Enjoy unobstructed blue sky and blue water views day-in and day-out. Bonus: you also get a wood-burning fireplace! Feel like you're in Martha's Vineyard without leaving the Bronx. Listed for $425,000.
Plenty of shade in Yonkers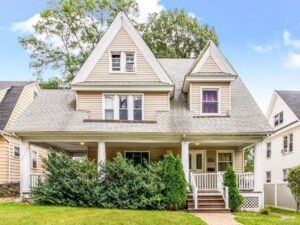 Sip on a tall glass of lemonade from the shade of one of your very own backyard trees at 802 Broadway in Yonkers. The huge home (8 beds/3 baths) has an equally huge fenced-in backyard with beautiful, old-growth trees that provide many lovely shady spots in which to sit on a spring or summer afternoon. Listed for $710,000.
Quiet, park-like backyard in Rye
The quaint, cape-style home at 263 N. Regent Street in Rye is where you'll find your own secret garden! Enjoy a quiet afternoon surrounded by trees and greenery and listen to the sounds of the birds chirping and leaves rustling as you feel your stress melt away. The home is also an easy walk to a nearby park so you have plenty of opportunities to enjoy the great outdoors. Listed for $650,000.
Private backyard waiting for your vision in Van Nest
The recently reconstructed home at 703 Van Nest Avenue features a full basement with an exit to your very own backyard. The backyard is enclosed in a new, six-foot privacy fence and is ready and waiting for you to turn it into the garden of your dreams. Listed for $485,000.
Cute Juliet balcony in Pelham
You don't need a huge backyard to satisfy your taste for the outdoors. 55 First Street Unit 108 in Pelham features a charming little Juliet balcony off the master bedroom that is just big enough for a small patio garden. Sip your morning coffee or after-work cocktail while breathing the fresh air, or snip some herbs from your container garden for your next meal. Listed for $599,000.
Contact Keller New York today
Is 2021 your year to finally start enjoying the outdoors from the comfort of home? Then contact the Keller New York Bronx office at 718-697-6800 or the Eastchester – Scarsdale office at 914-713-3270 today! We'd love to help you make your real estate dreams a reality!